A general dentist is the primary dental provider — responsible for diagnosing, treating, and managing a client's overall oral health. Usually, when a person faces any oral health issue, the first step is to get help from your nearest or family general dentist. The doctor can resolve several issues under their supervision but will refer to a dental specialist if required.
What is General Dentistry?
General dentistry covers preventive and restorative dental services such as teeth cleanings, fillings, x-rays, etc. Contrary to a focus on a special area of dentistry, general dentists offer a wide range of treatments, along with diagnostic procedures. They also provide treatments for all ages. According to reported statistics, around 80% of dental practitioners are general dentists.
While a general dentist can diagnose and treat a variety of oral health issues, here are five common general dentistry procedures:
Dental Fillings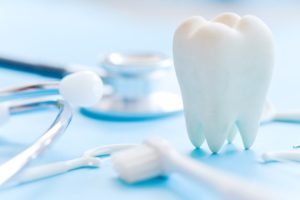 Dental fillings are used to repair cavities or decayed teeth. They can also be used to repair fractured or injured teeth. The patient will select the type of filling that they prefer with the assistance of the general dentist. Dental fillings are typically made of gold, silver, porcelain, or resin.
In the USA, fillings are a common dental procedure, owing to the prevalence of small cavities and mild tooth decay in the teeth of the vast majority of Americans.
Benefits of Dental Fillings:
Offer teeth protection against dental decay.

Fillings can last for many decades.

Enhance teeth structure and strength.

Have the ability to strengthen a fractured tooth.

Improve teeth' aesthetics.
What to Know Before Getting Dental Fillings?
The cost of getting a treatment depends mainly on the material used. The size of the filling and the amount of tooth structure that's left behind are other factors that impact the cost.

As it's a non-invasive procedure, you don't have to prep a lot. Simply, brush your teeth and floss them before heading over to the dentist.

Getting a filling is a painless procedure since a numbing agent is applied prior to starting the procedure. You may, however, experience slight discomfort during the procedure.

There's no downtime after getting a filling. In fact, you can eat your routine food once you have made your way back to your home after getting a filling.
Dental Implants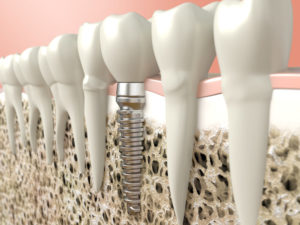 Dental implants are the best and most permanent way to replace natural teeth. The procedure entails minor oral surgery to insert the implant into the patient's jawbone. Even though it takes several months and several procedures to complete, the placement of implants provides the patient with permanent artificial teeth. Implant-supported crowns and dentures function exactly like natural teeth.
Benefits of Dental Implants:
Implants not only replace the missing tooth but also provide stabilizing support to neighboring teeth.

Look similar to natural teeth; therefore, they are hardly noticeable.

Implants improve the smile by filling the void created by a missing tooth.

They can prevent premature aging and facial sagging.

Implants can last for a long time.
What to Know Before Getting Implants?
Implants cost more than other dental treatments.

There are three different types of dental implant techniques; subperiosteal, endosteal, and zygomatic.

It's important to have a sufficient amount of bone so that it can support the implant.

It's a surgical procedure. Therefore, you will be required to undergo a limited recovery period.

The procedure itself is painless because of the use of anesthesia.
Dental Crowns
Dental crowns are used to restore teeth that have been severely damaged due to decay or injury. Crowns are the only dental restorations that can save damaged teeth from extraction. They are also used to correct cosmetic issues. Crowns restore teeth by completely covering them, protecting them from further infection or damage. While crowns are developed in the dental lab, some general dentists can make these themselves, allowing a patient to have a crown placed in a single day.
Benefits of Dental Crowns:
Offer support to held damaged or cracked teeth.

A suitable replacement for worn-out or large fillings.

It can restore cracked or fractured teeth.

It can enhance teeth appearance.

Crowns are used to protect teeth post the root canal procedure.

It can reshape your teeth.
What to Know Before Getting Dental Crowns?
The dentist needs to prepare the tooth before placing the crown. For this purpose, they may need to file away the natural enamel of the tooth.

It's a painless procedure due to the use of a numbing agent.

There are different types of dental crowns, depending upon the material used to make them.

Crowns tend to be durable. However, you must practice optimal dental hygiene to ensure they last longer.
Tooth Extractions
When a tooth has decayed beyond saving, a general dentist will extract it. The procedure is also applicable to an impacted tooth that tries and fails to push through the gum. A troublesome and painful wisdom tooth that is unable to decide whether to grow or not will also be extracted by the dentist.
Benefits of Tooth Extraction:
This procedure removes harmful bacteria, which can cause extensive damage to gums and teeth.

It can provide you relief from toothache.

In some cases, removing a tooth can help save the remaining teeth.
What to Know Before Getting Tooth Extraction?
The procedure is painless because of the use of anesthesia.

It's recommended not to eat anything for 12 hours before the treatment.

You will experience discomfort after the treatment. However, it will go away with the passage of time.

A tooth extraction procedure requires post-op care guidelines. Make sure to follow them for quick recovery.
Braces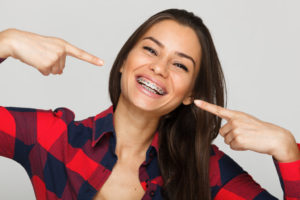 A general dentist will use braces to position the teeth in an aesthetically pleasing and easy-to-clean position. They are also a solution for correcting bad bites that make it difficult to eat or speak.
Benefits of Braces:
Wearing braces will straighten and align your teeth.

They can enhance your smile.

Brushing and flossing become easier as they fix crooked teeth.

Braces can also help to fix your bite.

Braces have known to prevent dental injuries and improve speech.
What to Know Before Getting Braces?
The process can take a couple of hours to complete.

While you won't feel pain during the procedure, there will be a little discomfort.

It will take some time for your teeth to get adjusted to braces.

Brushing & flossing may become a little difficult after wearing braces. However, you can use a special toothbrush and floss for this purpose.
Dental Care in Seattle
If you are looking for a general dentist in Seattle, visit Sue Vetter's dental care office. The dental office offers a wide range of dental treatments, along with general dentistry procedures.
Schedule your Appointment
Address
2101 North 34th Street Suite 170
Hours
MONDAY – BY APPOINTMENT

TUESDAY – 7 AM –  3:30 PM
WEDNESDAY – 7 AM –  3:30 PM
THURSDAY – 7 AM –  3:30 PM
FRIDAY – CLOSED
Please fill the form below to contact us