Jessie
|
Office & Financial Coordinator
Jessie was born and raised on the beautiful island of Oahu. In 1998, she moved to Seattle with her family, and since then, she has embraced the culture and eclectic nature of this city. In 2013, she received her Bachelor of Arts degree in Biology and Chemistry from Seattle Pacific University in hopes to pursue her career in dentistry. However, after three years of working in the hospitality industry, Jessie decided to take a risk and follow a different path. She has re-joined the team to bring a different element of service, focusing on a concierge-based practice. With the knowledge acquired through experience and training, she is excited to implement her skills and make a difference.
Jessie stays busy with her husband Steven and two little girls, Elisa and Andie. As a family, they enjoy traveling to different parts of the world, soaking in the history, culture, and always searching for the most delicious restaurants and food vendors. When she's not planning her next big international trip, Jessie enjoys the outdoors – whether it's camping, hiking, or playing volleyball at the park, she shares her enjoyment with family and friends because she believes when you are in great company, everything is that much better.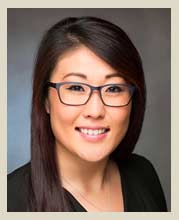 Ashton

|

Registered Dental Hygienist
Ashton is originally from Bellingham, Washington. She has been in the dental field for over 9 years. She started as a dental assistant and later moved to Seattle and graduated from Shoreline Community College Dental Hygiene Program. Her primary goal for all her patients is to provide high-quality care in a welcoming and comforting environment. She finds it most rewarding when she sees the smiles on her patients' faces after they receive a positive experience under her care.

In her free time, she enjoys anything outdoors, from attending music festivals to walking her French bulldog, Gucci. She also loves traveling and hopes to visit Scotland, Italy, and the Middle East.
In 2019 Ashton and her husband welcomed a beautiful healthy daughter, Vienna. She has since been on extended maternity leave and looks forward to returning sometime next year.
Jelena

|

Registered Dental Assistant
Jelena was born and raised in Belgrade, the capital of Serbia, situated in South Eastern Europe at the confluence of the Sava and Danube rivers. She studied Dental Medicine at Belgrade University and worked in a dental office for a few years during that time. It was a unique opportunity in developing interpersonal and technical skills while providing better smiles to patients. During 2015, Jelena decided to relocate to Seattle to experience something different. She continued her dental education and graduated from the West Coast College of Dental Assisting in 2016.
Jelena follows a healthy lifestyle by eating healthy and keeping active by biking and hiking. In her free time, she loves to spend time with her husband and young daughter and hopes to continue their enjoyment of travel and visiting historic sites in the future.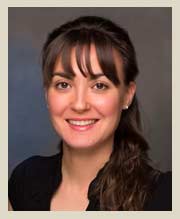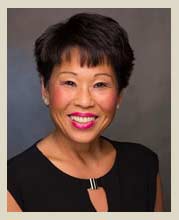 Lorraine

|

Registered Dental Hygienist
Lorraine was born and raised in Seattle. She started out as a dental assistant and then received her dental hygiene degree from Shoreline Community College graduating top of her class. She has worked in the specialty practice of periodontics for over 32 years. She is meticulous and passionate about her work and provides the highest quality of care for her patients and herself. She enjoys people and has become friends with many of her patients.

Lorraine is married with two grown children. She was recently blessed with a beautiful granddaughter. On her days off she is excited to spend time with her granddaughter and grand puppies.  She also enjoys glamping, clamming and mushroom hunting.
Liena

|

Practice Assistant



Liena was raised on Maui and moved to Oahu after she graduated from high school. She then attended University of Hawaii, Manoa with a bachelor degree in Biology. Her interest in dentistry started when she shadowed a dentist during her junior year at Manoa. Liena hopes to attend UW School of Dentistry and one day become an admirable dentist in her community. During her free time she enjoys spending time with family. She also likes exploring different cuisines and traveling.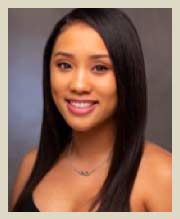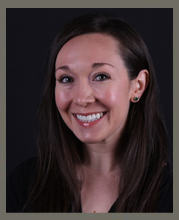 Heidi

|

Registered Dental Hygienist
Heidi is originally from Montana. She studied at the University of Montana – Missoula for 3 years with the plans of attending the pharmacy program. She decided about 2 years into her college experience to change her career path and go into dental hygiene. She graduated from Bellingham Technical College and has been a dental hygienist for over 10 years. She finds engaging with the patients and providing exceptional dental care to be very rewarding. She enjoys swapping stories and experiences with patients.
In her free time, she enjoys trail running, hiking, spending time with her husband, and traveling. She has been able to travel to 25 different states and17 different countries and hopes to continue to travel in the future.
Schedule your Appointment
Address
Hours
MONDAY – BY APPOINTMENT

TUESDAY – 7 AM –  3:30 PM
WEDNESDAY – 7 AM –  3:30 PM
THURSDAY – 7 AM –  3:30 PM
FRIDAY – CLOSED