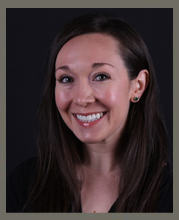 Heidi

|

Registered Dental Hygienist
Heidi is originally from Montana. She studied at the University of Montana – Missoula for 3 years with the plans of attending the pharmacy program. She decided about 2 years into her college experience to change her career path and go into dental hygiene. She graduated from Bellingham Technical College and has been a dental hygienist for over 10 years. She finds engaging with the patients and providing exceptional dental care to be very rewarding. She enjoys swapping stories and experiences with patients.
In her free time, she enjoys trail running, hiking, spending time with her husband, and traveling. She has been able to travel to 25 different states and 17 different countries and hopes to continue to travel in the future.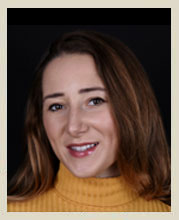 Yuliia

|

Registered Dental Assistant
Yuliia is originally from Ukraine, Kharkiv. After graduating from college in 2014, she moved to Portland, Maine, where she worked in the restaurant industry. In 2018, she decided to move across the country to the Emerald City – Seattle. Yuliia had no prior dental experience, but through her extensive on the job training, Yuliia has fallen in love with the dental field. Currently, she is attending Seattle Central College and hopes to get into the University of Washington.
Yuliia loves traveling and has been to 23 countries. What she loves most about traveling to new places is learning the culture and tasting the traditional cuisines of each country. In her free time, she practices Spanish and is fluent in Russian and Ukrainian. She also enjoys reading. Some of her favorite books are Alchemist by Paulo Coelho, Fahrenheit 451 by Ray Bradbury, and The Master and Margarita by Mikhail Bulgakov. Her dream is to write a book one day!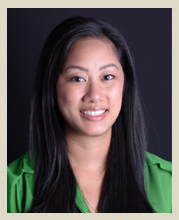 Tina

|

Office and Financial Coordinator
Tina was born and raised in Seattle, WA. She received her degree in Biology and Chemistry from Eastern Washington University and has been in the dental for over 15 years. She enjoys spending time with her husband, Mike, and two boys, Jayden and Jordan playing sports and riding bikes. In her free time she like to garden and learn new skills through DIY. This involves many home projects!
Schedule your Appointment
Address
Hours
MONDAY – BY APPOINTMENT

TUESDAY – 7 AM –  3:30 PM
WEDNESDAY – 7 AM –  3:30 PM
THURSDAY – 7 AM –  3:30 PM
FRIDAY – CLOSED