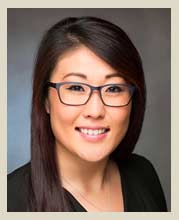 Jessie
|
Office & Financial Coordinator
Jessie was born and raised on the beautiful island of Oahu. In 1998, she moved to Seattle with her family, and since then, she has embraced the culture and eclectic nature of this city. In 2013, she received her Bachelor of Arts degree in Biology and Chemistry from Seattle Pacific University in hopes to pursue her career in dentistry. However, after three years of working in the hospitality industry, Jessie decided to take a risk and follow a different path. She has re-joined the team to bring a different element of service, focusing on a concierge-based practice. With the knowledge acquired through experience and training, she is excited to implement her skills and make a difference.
Jessie stays busy with her husband Steven and two little girls, Elisa and Andie. As a family, they enjoy traveling to different parts of the world, soaking in history and culture, and always searching for the most delicious restaurants and food vendors. When she's not planning her next big international trip, Jessie enjoys the outdoors – whether it's camping, hiking, or playing volleyball at the park, she shares her enjoyment with family and friends because she believes when you are in great company, everything is that much better.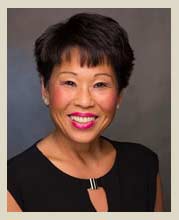 Lorraine

|

Registered Dental Hygienist
Lorraine was born and raised in Seattle. She started out as a dental assistant and then received her dental hygiene degree from Shoreline Community College graduating top of her class. She has worked in the specialty practice of periodontics for over 32 years. She is meticulous and passionate about her work and provides the highest quality of care for her patients and herself. She enjoys people and has become friends with many of her patients.

Lorraine is married with two grown children. She was recently blessed with a beautiful granddaughter. On her days off she is excited to spend time with her granddaughter and grand puppies. She also enjoys glamping, clamming and mushroom hunting.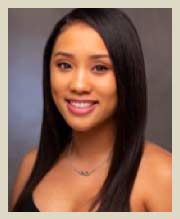 Liena

|

Practice Assistant



Liena was raised in Maui and moved to Oahu after she graduated from high school. She then attended the University of Hawaii, Manoa with a bachelor's degree in Biology. Her interest in dentistry started when she shadowed a dentist during her junior year at Manoa. Liena hopes to attend the UW School of Dentistry and one day become an admirable dentist in her community. During her free time, she enjoys spending time with her family. She also likes exploring different cuisines and traveling.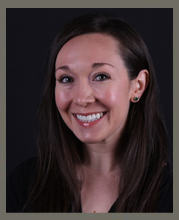 Heidi

|

Registered Dental Hygienist
Heidi is originally from Montana. She studied at the University of Montana – Missoula for 3 years with the plans of attending the pharmacy program. She decided about 2 years into her college experience to change her career path and go into dental hygiene. She graduated from Bellingham Technical College and has been a dental hygienist for over 10 years. She finds engaging with the patients and providing exceptional dental care to be very rewarding. She enjoys swapping stories and experiences with patients.
In her free time, she enjoys trail running, hiking, spending time with her husband, and traveling. She has been able to travel to 25 different states and 17 different countries and hopes to continue to travel in the future.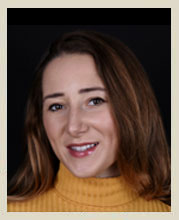 Yuliia

|

Registered Dental Assistant
Yuliia is originally from Ukraine, Kharkiv. After graduating from college in 2014, she moved to Portland, Maine, where she worked in the restaurant industry. In 2018, she decided to move across the country to the Emerald City – Seattle. Yuliia had no prior dental experience, but through her extensive on the job training, Yuliia has fallen in love with the dental field. Currently, she is attending Seattle Central College and hopes to get into the University of Washington.
Yuliia loves traveling and has been to 23 countries. What she loves most about traveling to new places is learning the culture and tasting the traditional cuisines of each country. In her free time, she practices Spanish and is fluent in Russian and Ukrainian. She also enjoys reading. Some of her favorite books are Alchemist by Paulo Coelho, Fahrenheit 451 by Ray Bradbury, and The Master and Margarita by Mikhail Bulgakov. Her dream is to write a book one day!
Schedule your Appointment
Address
Hours
MONDAY – BY APPOINTMENT

TUESDAY – 7 AM –  3:30 PM
WEDNESDAY – 7 AM –  3:30 PM
THURSDAY – 7 AM –  3:30 PM
FRIDAY – CLOSED