Dr. Vetter works for you, not your dental insurance company. Our practice in Seattle does not diagnose or provide treatment based on dental insurance allowances. Diagnosis and treatment recommendations will be based on Dr. Vetter's judgment and experience as well as your desires and wishes. Dr. Vetter and the team will partner with you allowing you to make the final decision regarding your dental health. As a courtesy, our office will make certain each patient receives assistance to maximize their insurance benefits. However, dental insurance may not cover all dental care costs. Please feel free to discuss your particular financial concerns with our office coordinator, Jessie Chong.
Dental Health Rewards
We are offering a unique membership plan called Dental Health Rewards. It is an alternative to traditional insurance programs for those who are uninsured or are not satisfied with their current dental insurance. We feel that this relationship is superior to the traditional fee for service, both in cost and quality of care.
Your annual membership includes:
Two cleanings (prophy plan) or three cleanings (periodontal plan), exams, radiographs, and other preventive procedures in the office are covered at 100%.  Any additional hygiene visits are reduced by 15% off our standard fee.

All other procedures performed in the office will be billed at 15% off our standard fee.

We have collaborated with specialists in all specialties to honor our 15% courtesy to our members.
We want you to share in our passion for dental health! For more information about this great program, please speak with our office coordinator Jessie at (206) 547 4131.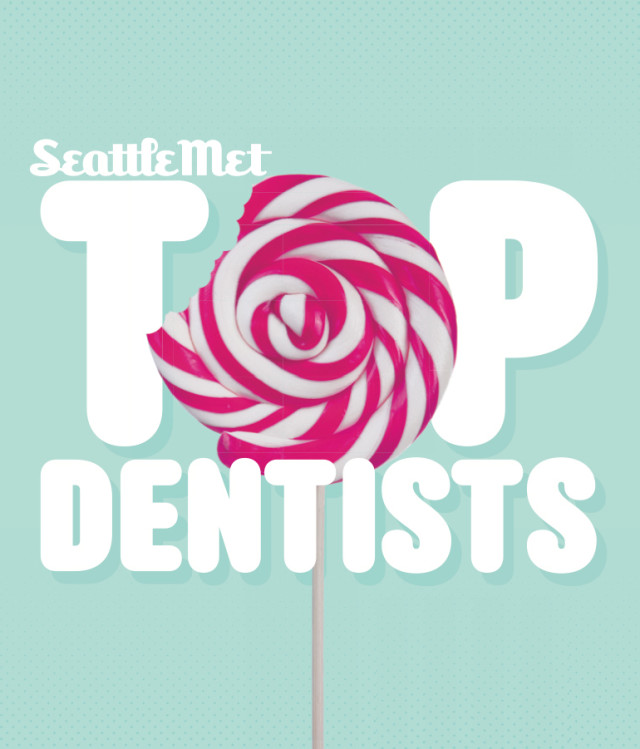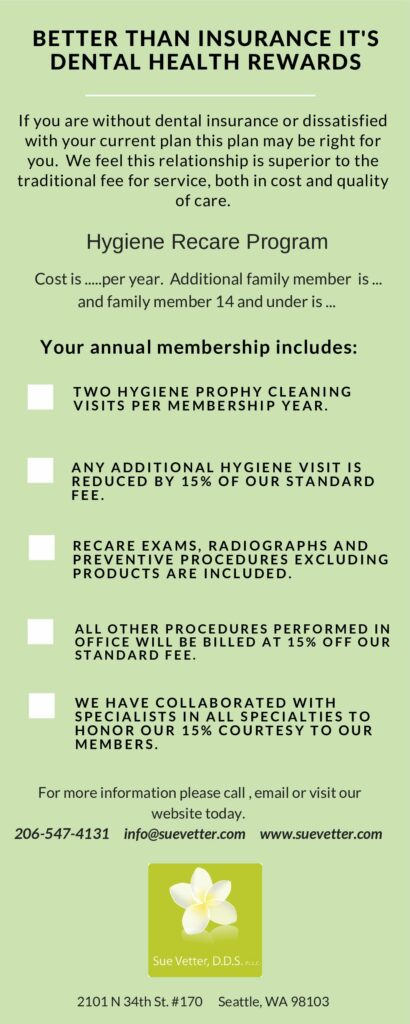 Periodontal Recare Program
(2 hygiene visits per year)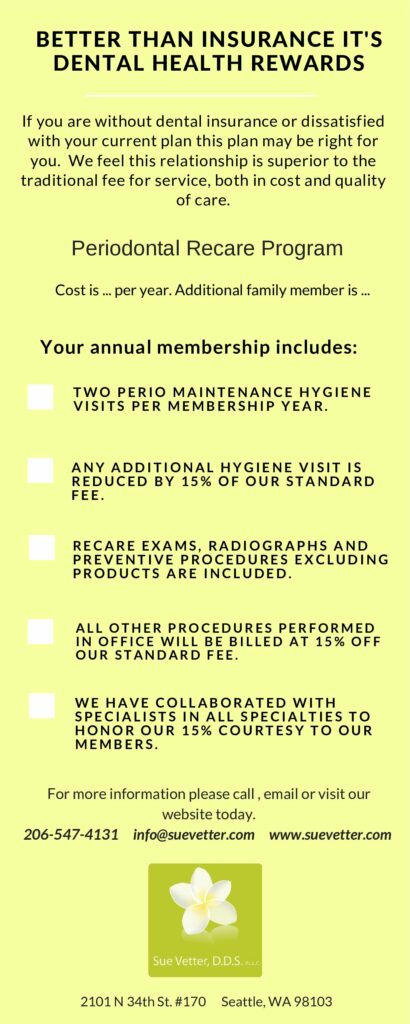 Periodontal Recare Program
(3 hygiene visits per year)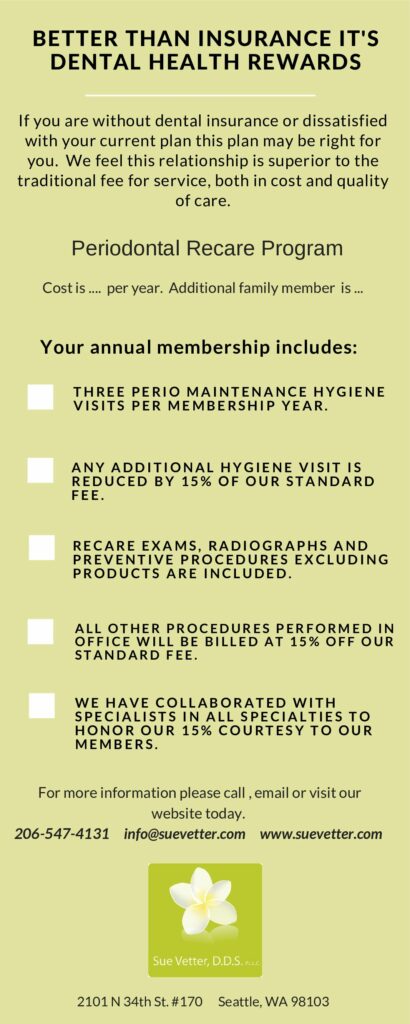 Schedule your Appointment
Address
Hours
MONDAY – BY APPOINTMENT

TUESDAY – 7 AM –  3:30 PM
WEDNESDAY – 7 AM –  3:30 PM
THURSDAY – 7 AM –  3:30 PM
FRIDAY – CLOSED